Board of Directors

President
Mark Mondt
Coastal Empire Chapter
B.S. in Aerospace Engineering and M.S. in Engineering Management, both from Wichita State University

FAA Consultant DER Flight Analyst

Chair of 2018 Savannah Symposium

Technical chair of 2016 Wichita Symposium

Secretary, SFTE Board of Directors, 2010-2012 and 2014-2016

Vice President, SFTE Board of Directors, 2012-2014

Wichita Chapter President, 2008-2010

Logistics chair, 2004 Wichita Symposium

Member since 2003

Remotely-piloted Cessna 208B (Reliable Robotics)

G500/600 Initial Type Certification, EFVS to Land (all models in production), G650&G500 Category II ILS (Gulfstream )

Learjet 85 and Global G5000/6000 Avionics Update (RC ProLine Fusion) (Bombardier)

E-6B MDS/ADWS, International Head-of-State conversions, 767 Tanker (GTTA, predecessor to KC-46) and Dutch Air Force (K)DC-10 Upgrade (Boeing)

Licensed private pilot (SEL) since 1998 and a registered professional engineer (KS) since 2001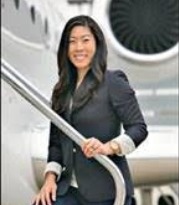 Vice President
Jennifer Uchida
Seattle Chapter
AeroTec
B.S. and M.S. from University of Colorado in Aerospace Engineering

NAVAIR as a civilian flight test engineer for the Marine Corps in Patuxent River, MD.

Supported experimental flight testing of the V-22 Osprey

Attended USN TPS 2011. Logged 100 flight hours of special crew time over 16 different types of military aircraft

One of the top 50 selected for NASA's Astronaut Program in 2012

Chief Systems Engineer for the RQ-21A Blackjack program at Insitu, Inc. aligning the engineering efforts for the RQ-21A


Manager of Test and Evaluation at AeroTEC Inc.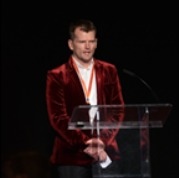 Secretary
Ben Luther
Coastal Empire Chapter
Flight test training at the National Test Pilot School

Australian Defense Force's flight test squadron, F/A-18, P-3 Orion, C-130J, PC-9, E-7, USAF RC-135, USN BAMS and Australian Army Blackhawks

G500, G600, G700 certification efforts

Teaches aircrew skills to graduate engineers upon assignment to Flight Test and provided CRM and fatigue teaching materials for publication through the FTSC

Hosted 2018 SFTE Symposium in Savannah

Treasurer
Jeff Canclini
North Texas Chapter
Lockheed Martin
BSAE And MSAE

35 years in Aviation, 10 technical publications

Flight Operations Manager and Tech Fellow, Lockheed Martin

SFTE Fellow; SFTE Board of Directors 2016-18, Treasurer 2018-20

F-35, F-16, and NASA flight test programs as an FTE and test WSO

Former Navy CO and distinguished USAF TPS Graduate, Class 86A

3,300 hours in 26 fixed and rotary wing aircraft with commercial multi-engine pilot rating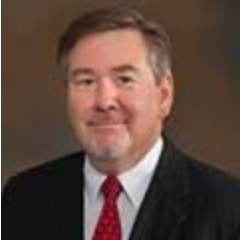 Past President

James Sergeant
North Texas Chapter
Virgin Galactic
SFTE Board of Directors 1996-98, President 1998-2000, 2018-20

SFTE Fellow, member since 1984

AIAA Associate Fellow

SFTE International Symposium Chair 1996, 2005, 2008, 2013, 2020

SFTE/SETP/AIAA Southwest Symposium Chair 2014-19

General Dynamics/Lockheed Martin FTE, flight test manager 36.5 years

F-16, Cessna 208, YF-22, F-16 MATV, VISTA F-16, X-35, F-35, X-59

1994 Kelly Johnson Award for F-16 MATV Team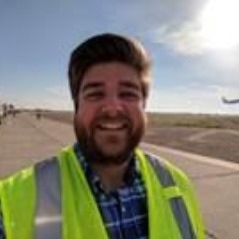 Director

Kevin Welch
Seattle Chapter
Boeing
SFTE Board 2020-present




SFTE Vice President 2018-2020




SFTE Board 2016-2018




Website Committee

Chair




T

est

Director, Test Engineer




737 MAX, 747-8, 767-2C, 787-9, 777-9.




Flight Test Safety Committee

Event Chairman, Seattle SFTE 50th Anniversary Celebration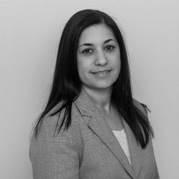 Director
Dr. Vanessa Bond
Emerald Coast Chapter
Bond Enterprises
Chief Technologist, Entrepreneur, CEO for Bay Engineering and Technologies Inc

SFTE Kelly Johnson Award winner 2017

700 Hours as a Flight Test Engineer/ Private Pilot 60 different aircraft

Air Force Operational Test Director at Edwards AFB CA

Commander of the 716th Test Squadron at Arnold AFB, TN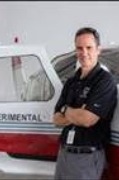 Director
Dr. Brian Kish
Central Florida Chapter
Florida Tech University
Chair of Florida Tech's Flight Test Engineering Program

Ph.D. in Aeronautical Engineering from the Air Force Institute of Technology

Over 1300 flight hours as a Flight Test Engineer in 49 different aircraft during his 20-year Air Force career

Teaches dynamics, control systems, experimental aerodynamics, performance, aircraft stability & control, avionics, and weapon system courses at Florida Tech

AIAA Associate Fellow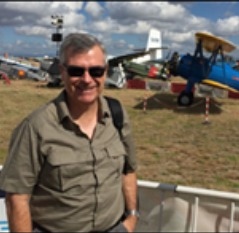 Director
Jesus Javier Fernandez Orio
European Chapter
INTA
Head of Military Transport Aircraft Section, Certification Department INTA (National Institute for Aerospace Technology) from Spanish MoD.

SFTE member since 2005

European Chapter President 2015 - 19

Aeronautic Engineer by Universidad Politecnica de Madrid, Spain

FTE at INTA 1991 - 2009

Since 2004, a member of FT3 (Flight Test Technical Team) from STO in NATO