Board of Directors
The 2022-24 Board of Directors
---
Jennifer Uchida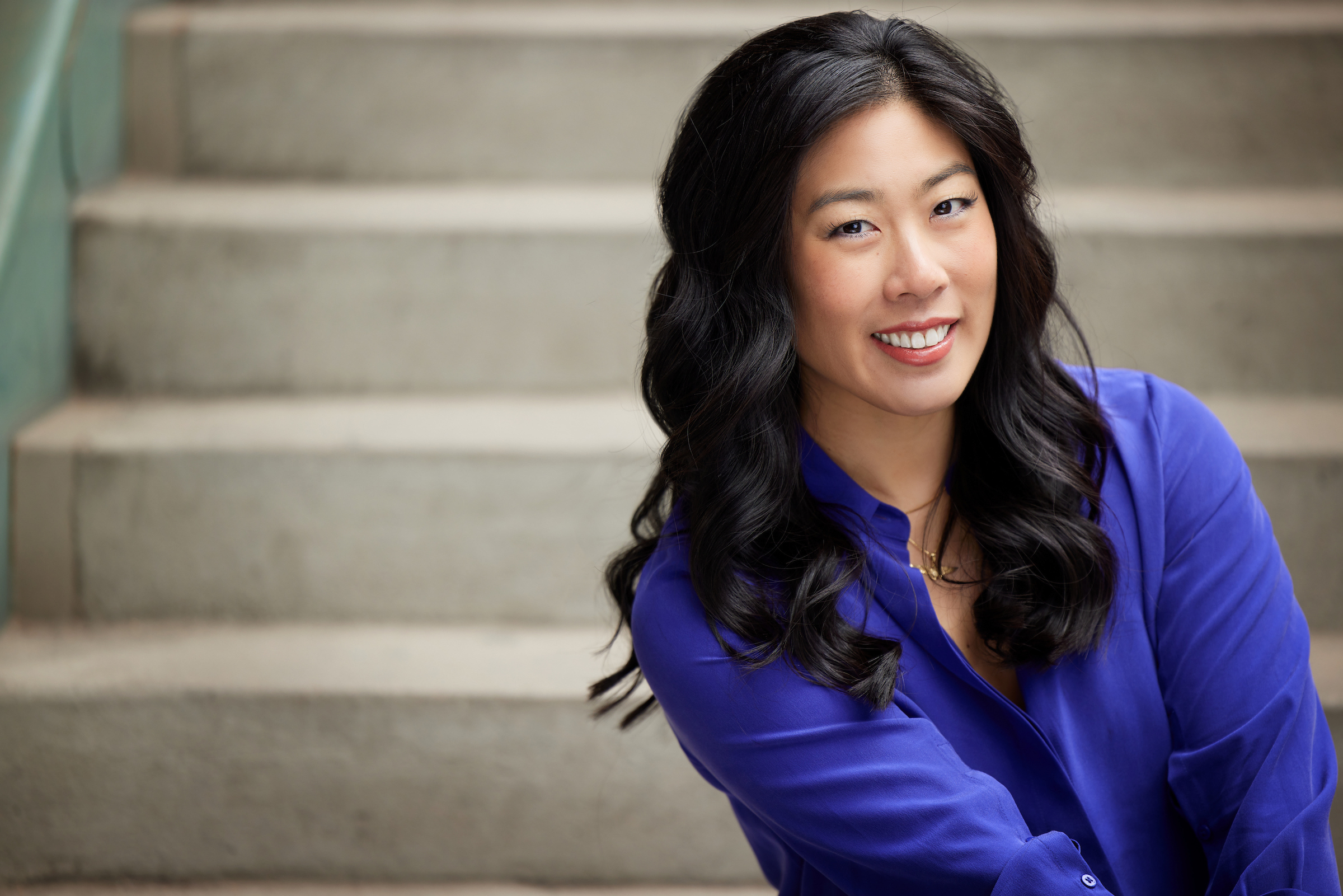 Seattle Chapter
AeroTEC
B.S. and M.S. from University of Colorado in Aerospace Engineering
NAVAIR as a civilian flight test engineer for the Marine Corps in Patuxent River, MD
Supported experimental flight testing of the V-22 Osprey and CH-53K
Attended USN TPS Class 140 in 2011. Logged 100 flight hours of special crew time over 16 different types of military aircraft
One of the top 50 selected for NASA's Astronaut Program in 2013
Flight Test Coordinator for Gulfstream Aerospace Corporation for the G500 and G600 FAA certification efforts
Founding president of the SFTE Coastal Empire Chapter
Chief Systems Engineer for the RQ-21A Blackjack program at Insitu, Inc.
Member of the External Advisory Board for the University of Colorado's Aerospace Department
Brooke Owens Executive Mentor
SFTE Vice President 2020-2022
Manager of Test and Evaluation at AeroTEC
Chat with Jen!
President's Office Hours (click for Zoom info)
Join us for September Office Hours: September 22 @ 1400UTC (0700 Pacific)
Topic: Symposium 2023! Questions, details, and general hype. Dial in to say hi!
---
Robert Brock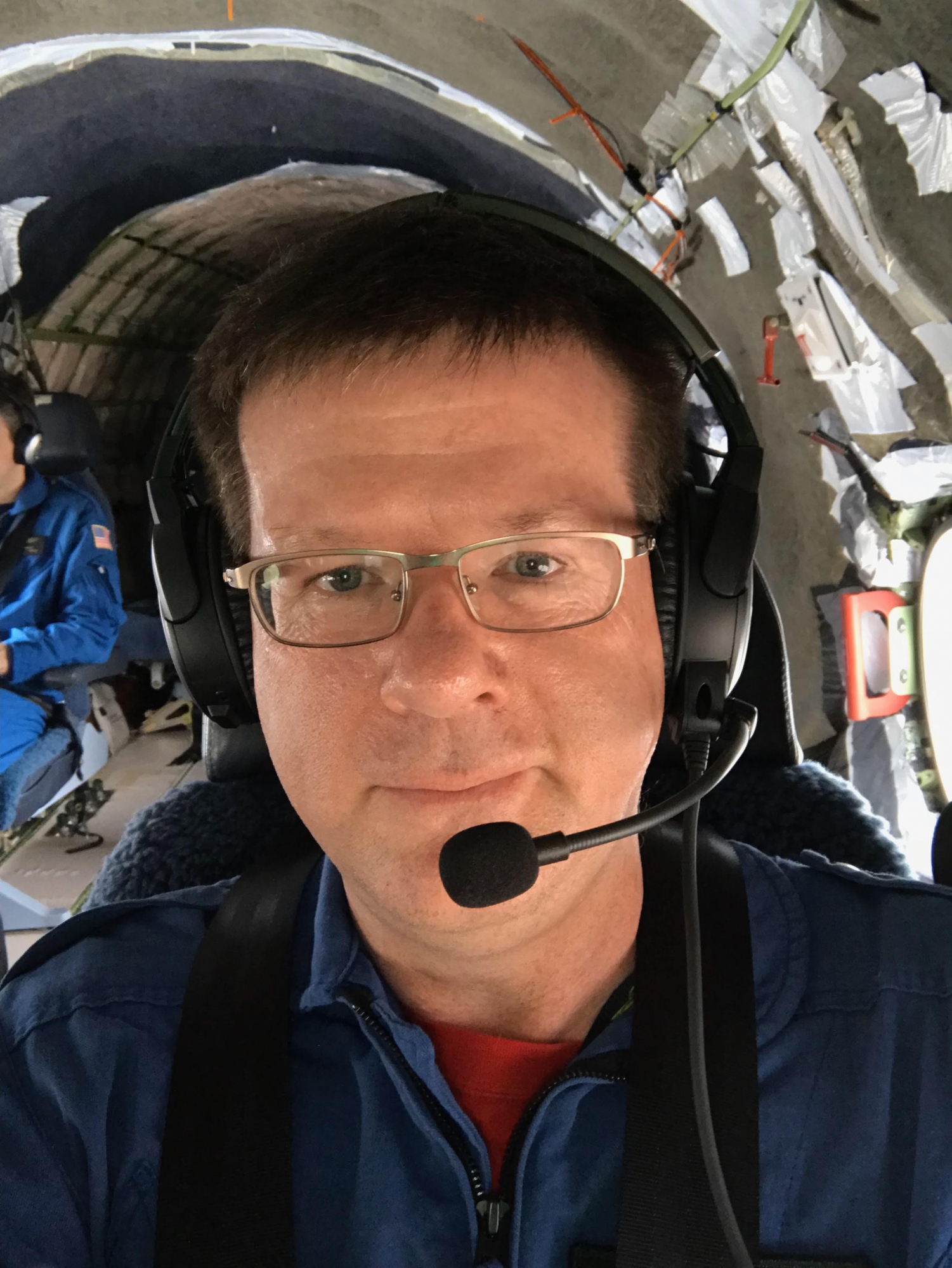 North Texas Chapter
FAA
B.S. from University of Texas at Arlington in Aerospace Engineering
Chair of 2016 Symposium in Wichita
SFTE member since 2003
North Texas Chapter Treasurer, 2020 – present
US Army OTSA Helicopter Flight Test Exploitation
Flight Test Performance supporting all Cessna Caravan and business jet models from Citation I through Citation Sovereign and Lead Flight Test Engineer on Cessna Mustang.
Lead Flight Test Coordinator for Eclipse 500.
Lead Flight Test Coordinator for Hondajet.
Flight Test Engineering Group Lead at Bombardier Flight Test Center covering all Bombardier & Learjet models.
Flight Test Coordinator for Gulfstream 500/600.
Flight Test Engineer for FAA covering Part 23/25/27/29 and UAS.
---
Jeff Canclini

North Texas Chapter

Member, North Texas Chapter
SFTE Fellow; SFTE Board of Directors 2016-present, Treasurer 2018-present
Graduate USAF TPS. Recipient of R.L. Jones award, Class 86A
Lockheed Martin FTE Tech Fellow (Emeritus)
41 years in T&E for Lockheed Martin, General Dynamics, USAF, NASA Ames in
F-35, F-16, A-12, EC-18B, Convair 990 as
Flight Ops Manager, FTE, WSO, Design Engineer
2 Term Commanding Officer NAVAIR Reserves (China Lake & Boeing St. Louis)
F-16 WSO, F-14 RIO, F-4 WSO
Commercial Pilot MEL,
Author of 11 Technical Papers/Presentations

3,300 hours in 26 fixed and rotary wing aircraft
---
Ben Povall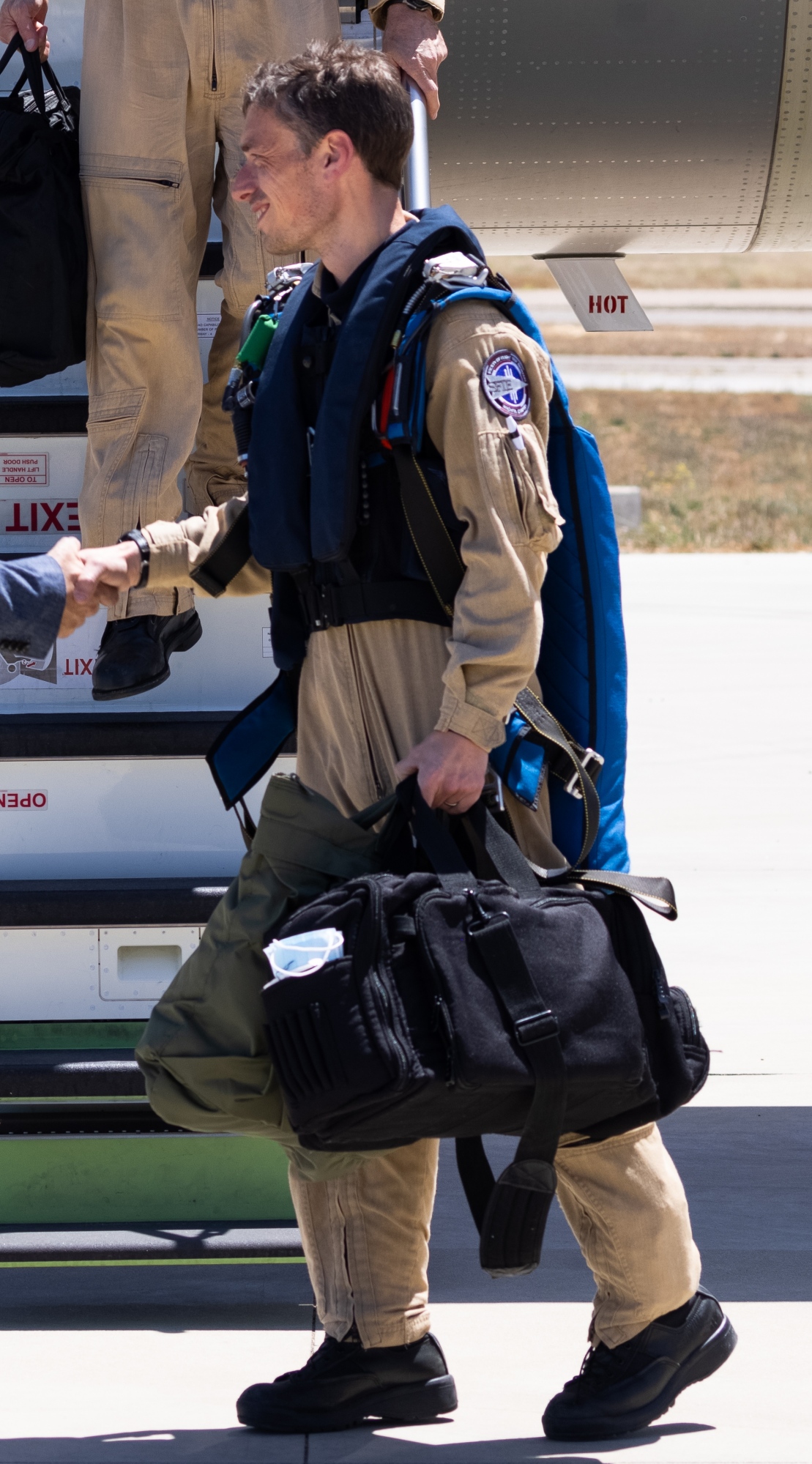 Wichita Chapter
Bombardier
MEng from University of Liverpool
Secretary / Treasurer for Wichita Chapter 2018-22
Member of Website Committee responsible for website overhaul 2020-22
Presently Chief Flight Test Engineer at Bombardier Flight Test Center
Lead FTE during C-Series, Global 7500 programs, and lead for Global 8000
Test Conductor & Test Director for F-35 ITF Flight Sciences testing at Pax River
FTE for Nimrod MRA4, Harrier GR9 and Typhoon test programs based at Warton, UK
---
Mark Mondt

Coastal Empire Chapter

B.S. in Aerospace Engineering and M.S. in Engineering Management, both from Wichita State University

FAA Consultant DER Flight Analyst

Chair of 2018 Savannah Symposium

Technical chair of 2016 Wichita Symposium

Secretary, SFTE Board of Directors, 2010-2012 and 2014-2016

Vice President, SFTE Board of Directors, 2012-2014

Wichita Chapter President, 2008-2010

Logistics chair, 2004 Wichita Symposium

Member since 2003

Remotely-piloted Cessna 208B (Reliable Robotics)

G500/600 Initial Type Certification, EFVS to Land (all models in production), G650&G500 Category II ILS (Gulfstream )

Learjet 85 and Global G5000/6000 Avionics Update (RC ProLine Fusion) (Bombardier)

E-6B MDS/ADWS, International Head-of-State conversions, 767 Tanker (GTTA, predecessor to KC-46) and Dutch Air Force (K)DC-10 Upgrade (Boeing)

Licensed private pilot (SEL) since 1998 and a registered professional engineer (KS) since 2001
---
---
Tiziano Bernard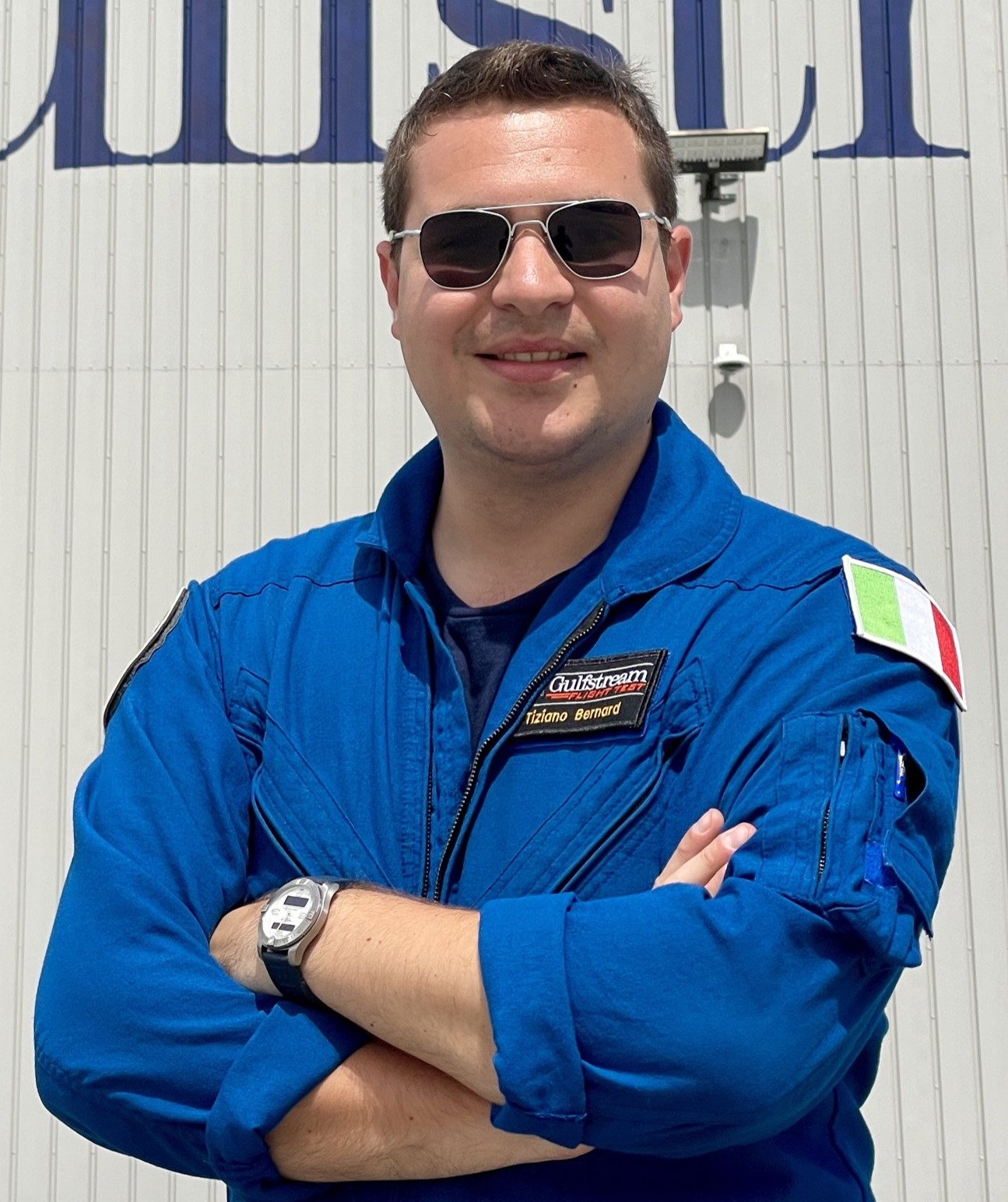 Coastal Empire Chapter
Gulfstream
B.S. Aerospace Engineering (2015), M.S. Flight Test Engineering (2016), Ph.D. Human-Centered Design (2018), Florida Tech
Flight Test Engineer at Human-Centered Design Institute (HCDi)
Researcher for cognitive modeling flight test methods at HCDi
Aviation Systems & Human Factors Engineer at Garmin International
Experimental Flight Test Engineer at Gulfstream Aerospace (GVII-GVIII)
FAA instrument - rated pilot (Florida Tech / Garmin trained)
FAA instrument ground instructor
Garmin Innovation Award (2019)
Order of Merit of the Royal House of Savoy (2019)
FORBES Italy 100 under 30 (2019)
SFTE Best Paper Award (2020)
Top 5% ESA Astronaut Candidate (2021)
AIAA Senior Member
Jesus Javier Fernandez Orio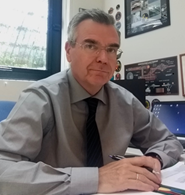 European Chapter
INTA
INTA National Institute for Aerospace Technology. Spanish MoD.
Project Engineer at Energy and Environment Department since September 2020.
Head of Military Transport Aircraft Section, Certification Department, From 2009 till September 2020.
FTE at INTA 1991 - 2009. working in EF2000 and military Transport Aircraft.
SFTE member since 2005
European Chapter President 2015 - 19
Aeronautic Engineer by Universidad Politecnica de Madrid, Spain
FTE at INTA 1991 – 2009. Involved in EF2000 and Military Transport Aircraft.
Since 2004, a member of FT3 (Flight Test Technical Team) from STO in NATO
Kevin Welch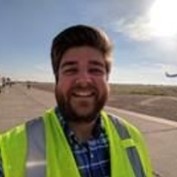 Seattle Chapter
Boeing
SFTE Board of Directors 2020-present
SFTE Vice President 2018-2020

SFTE Board of Directors 2016-2018

Website Committee Chairman

Test Director, Test Engineer, FTE

Major test programs: 747-8, 767-2C, 787-9, 737 MAX, 777-9

Event Chairman, Seattle SFTE 50th Anniversary Celebration, 2018

BS Aerospace Engineering, University of Illinois Urbana-Champaign, 2003
MBA, Seattle University, 2009

Rachel McFalls-Brown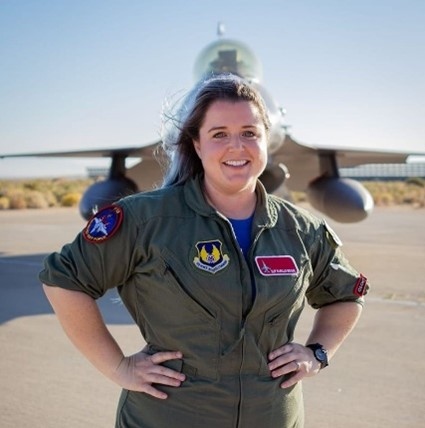 Antelope Valley Chapter
USAF
B.S. and M.S. from Mississippi State University in Aerospace Engineering
40FLTS as a civilian flight test engineer for the US Air Force in Eglin AFB, FL.
Supported developmental flight testing of the A-10, F-16, & F-15E
Secretary of Emerald Coast Chapter, SFTE.
Lead Aerospace Engineer for Air Force Subscale Aerial Targets Program Office, lead major modification technical evaluation.
F-22 Flight Test Engineer at 411FLTS at Edwards AFB
Hosted 2017 SFTE Symposium in Destin, FL
Board of Directors, Theta Tau Professional Engineering Fraternity